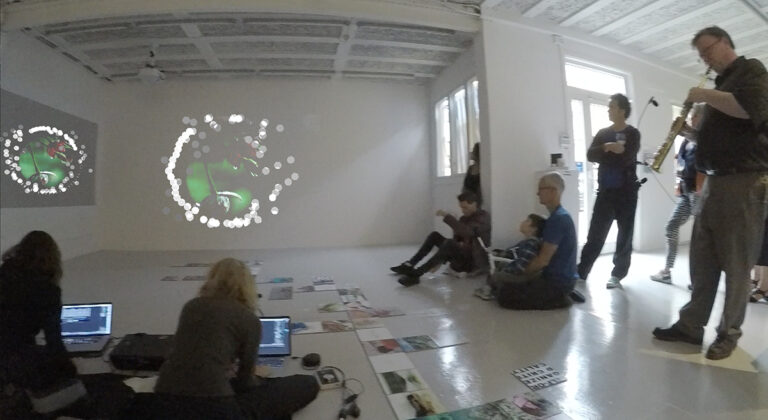 Curated by Renewable Futures – Kristin Bergaust & Rasa Smite
in collaboration with RAM Galleri/Madeleine Park
August 12-20, 2017
With Andrea Sunder-Plassmann/browsing beauty and Brent Lee (saxophone and sound).
For Oslofjord Ecologies browsing beauty focuses on the intersection of beauty and sustainability by creating aesthetic moments set to conjure seedlings for an environmental ethic. We seek to match the multi-sensorial nature of beauty with the way we work with media, keeping us rooted in the visceral, a reminder to the interconnectedness of all.
This iteration of browsing beauty incorporates live sound-video interactivity in a performable installation. Brent Lee performed on saxophone through an improvisational structure channeled through a series of Max 4 Live patches while Andrea and Sigi used the audio feed as a controller on a set of video processing patches created with Isadora (Troikatronix).